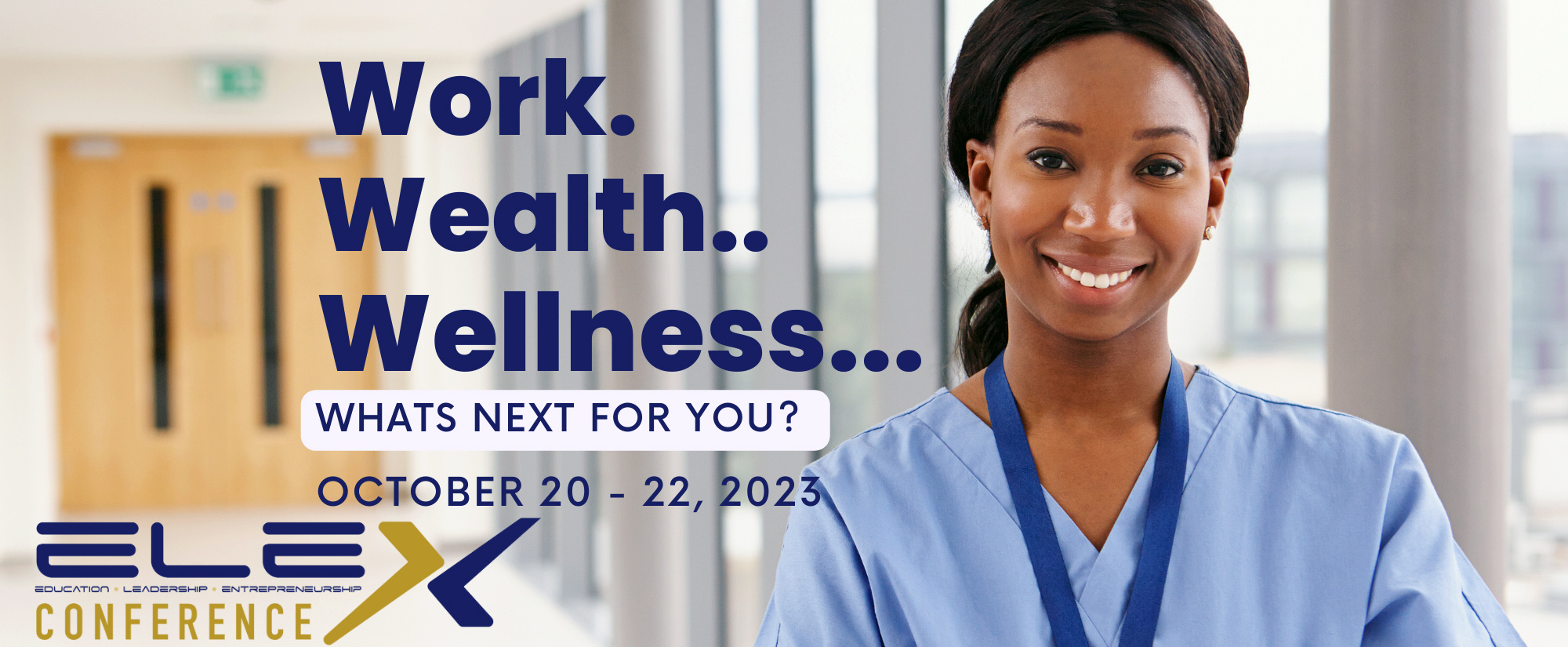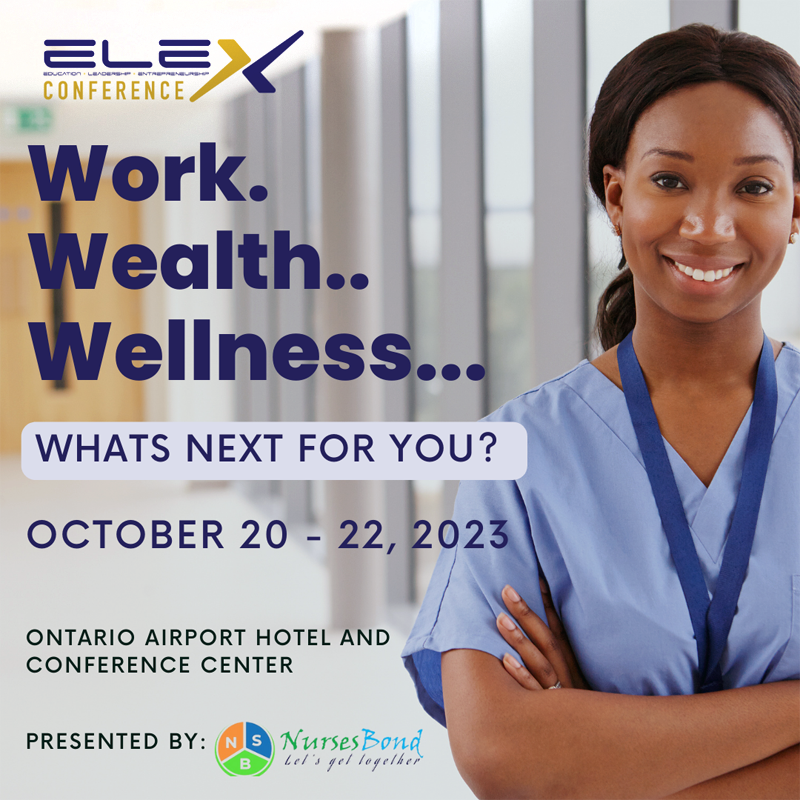 What's Next For You? "Work, Wealth, Wellness For Healthcare Professionals"
Typical conferences focus on improving in the areas related to work. While that's great, ELEX conference is focused on the areas of life that we may have been missing BECAUSE we are spending so much time at work. This includes securing and protecting our self-care, financial futures, learning about and planning for homeownership, better balancing family and life, being a better parent or spouse and a lot more.
Hosted by NursesBond, a membership organization dedicated to bringing healthcare professionals together to network, bond, and prioritize self-care, our favorite part of the ELEX conference is the opportunity to socialize and network with like-minded professionals. So much joy, happiness, and laughter can come from being in a room with people who get you, who can expose you to something new, and even accept you as you are.
This conference is the first of its kind and we are EXCITED about it. All attendees will be awarded up to 15 CEUs for attending. How cool is that!?
Conference topics include:
Pursing and succeeding in healthcare leadership,

Higher education and advanced certifications,

Exploring entrepreneurship and starting your own business

Real estate investing and first-time home buying experience

Financial literacy and advising,

Budgeting and money management

Saving for retirement

Life Insurance

Estate planning,

Work-life wellness

Balancing family and work

Nutrition and exercise for healthcare professionals

And many more…
$549.00
$425.00
until 5/31/2023
$397.00
$297.00
until 5/31/2023
Early bird registration until 5/31/2023 at 11:59 EST; Full registration fee of $549.00 will apply after this date.
2023 Exhibitor/Sponsorship Opportunities
Thanks to the generous support from our sponsors, we are able to provide a unique social and educational experience for healthcare professionals across the country. To participate in the 2023 conference as a sponsor or exhibitor click here to download the prospectus. Then, complete the form below.
Conference Sponsors
Call for Speakers
The theme for this year's conference is: What's next for you? Work, Wealth, and Wellness for Healthcare Professionals
We are interested in hearing from you if your area of expertise is: real estate and first time home buying, real estate investing, financial advising, budgeting and money management, saving for retirement, life insurance, estate planning, Work-life wellness, burnout and stress relieve, balancing family and work, parenting and family matters, nutrition and exercise for healthcare professionals, entrepreneurship, higher education and advanced certifications, pursing and succeeding in healthcare leadership, among others.
In your submission, be sure to explain why your topic is a great fit for our audience of 200+ healthcare professionals.
If you would like to be considered as a speaker at this year's conference, complete the form below.
Upon submission, our committee will review your information and respond to you within 7 days if you are selected. You will also receive further information about other details including, booking your hotel, etc. Keep in mind that this is a pro bono speaking opportunity.
2023 Keynote Speaker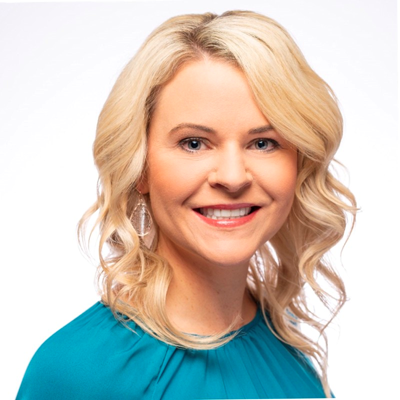 April Hansen
Group President, Workforce Solutions
Aya Healthcare
Past Events
We have compiled some beautiful memories from our past events which include our annual conference and our Social Night: Healthcare Professionals Networking Event. Our Healthcare Heroes Lifetime Award initiative brought tears of joy to recipients who despite the struggles of life, gave their best to humanity. You too can, and will one day be featured in one of these spots.
HOTEL INFORMATION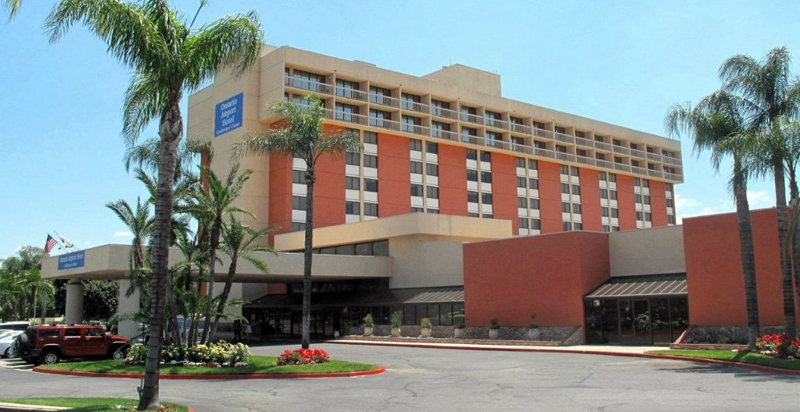 Accommodations and Conference Facilities by Ontario Airport Hotel & Conference Center.
We have negotiated a great deal with our host hotel to accommodate our 2023 ELEX Conference attendees. This deal includes:
The discounted room rate per night of $89+ tax
Complementary airport shuttle to and from the hotel
Double Hilton honors point
Complimentary Wi-Fi
Complimentary self-parking
Book Your Reservation (Click Here)
All reservations must be made individually through the above booking link or by calling 1-800-654-1379.
We encourage you to make your reservation as soon as possible or before June 30, 2023. Reservation requests received after the cut-off date will be based on availability at the Hotel's prevailing rates.
INTERACTIVE MAP
Ontario Airport Hotel & Conference Center