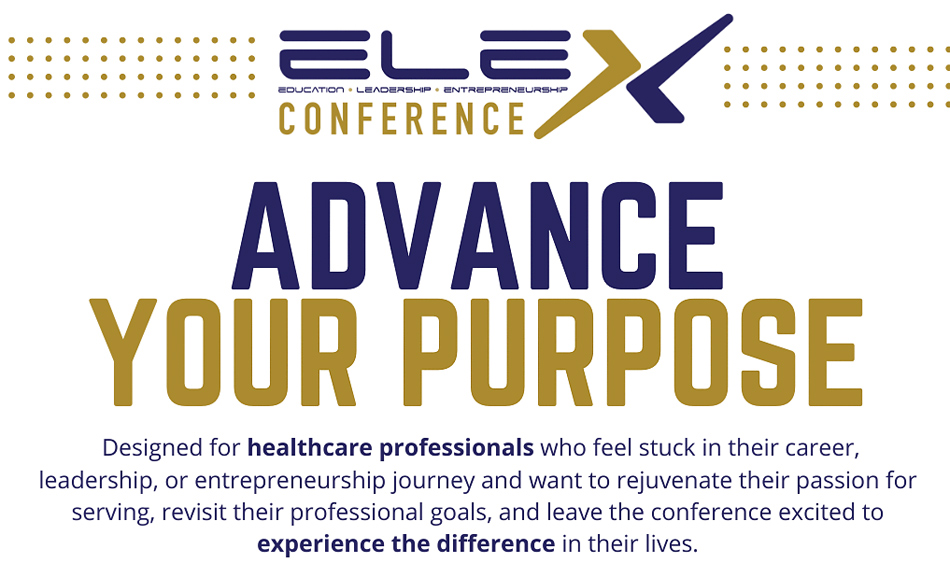 Why should you attend?
The ELEX Conference combines panel discussions, CEO Roundtables, interactive workshops, and over 20 sessions to choose from including "Upscaling Your Certifications & Education", "Self-Care for the Busy Health Care Professional", "The Power of Social Media" "Maximizing Your Productivity" and more…
Participate in a scavenger hunt designed to help you meet with 15 vendors from healthcare organizations, higher education, real estate, financial services, wellness, hiring, and more!
Get social the NursesBond, Inc. way with networking, dinner, and awards night, and wrap up the weekend with community service to give back to the H-Town community.
If you don't attend, you'll be missing out on an opportunity to experience the difference inside and out and advance your purpose!
If you can answer "YES" to any of these questions, the ELEX Conference is for you!
Have you been working nonstop for the past few years and feel yourself burning out or stuck?
Did you start the year with professional goals and feel like you're at a standstill?
Is higher education, a leadership role, or pursuing entrepreneurship what's missing to advance your purpose?
Do you want more from your career and don't know where to start?
Learn more and grab Your Early Bird Ticket Today (early bird expires on 9/15) Limited Tickets Available.
This will be an interactive, life-changing, jam-packed conference!
COUNTDOWN UNTIL
ELEX CONFERENCE
Overview of the Conference
Friday (2pm – 8pm):
Pre-Conference 1: (2pm – 4pm)
How to Leverage Professional Networking to Advance Your Purpose.
Pre-Conference 2: (2pm – 4pm)
Is Continuing Education Really for Me?
Pre-Conference 3: (2pm – 4pm)
How to take my Healthcare Business to the Next Level.
Pre-Conference 4: (2pm – 4pm)
Understanding Genetic Behavior and How it Affects your Well-Being.
Aspiring Leaders Institute Connect (4pm – 6pm)
Opening night reception and networking begins at 6 pm
Saturday: (One-day passes are available!)
Networking breakfast begins at 7:30 am
Morning sessions begin at 8:30 am
Networking lunch at 12 pm
Afternoon sessions begin at 1:50 pm
Networking dinner and social begins at 5 pm
Conference wrap up at 7:30 pm
Sunday:
Community service begins at 8:30 am
Past Events
We have compiled some beautiful memories from our past events which include our annual conference and our Social Night: Healthcare Professionals Networking Event. Our Healthcare Heroes Lifetime Award initiative brought tears of joy to recipients who despite the struggles of life, gave their best to humanity. You too can, and will one day be featured in one of these spots.
$549.00
$425.00
until 5/31/2023
Early bird registration until 5/31/2023 at 11:59 EST; Full registration fee of $549.00 will apply after this date.
HOTEL INFORMATION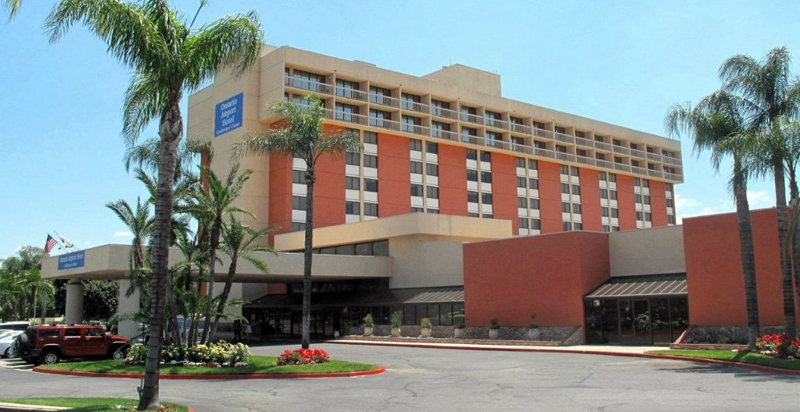 Accommodations and Conference Facilities by Ontario Airport Hotel & Conference Center.
We have negotiated a great deal with our host hotel to accommodate our 2023 ELEX Conference attendees. This deal includes:
The discounted room rate per night of $89+ tax
Complementary airport shuttle to and from the hotel
Double Hilton honors point
Complimentary Wi-Fi
Complimentary self-parking
Book Your Reservation (Click Here)
All reservations must be made individually through the above booking link or by calling 1-800-654-1379.
We encourage you to make your reservation as soon as possible or before June 30, 2023. Reservation requests received after the cut-off date will be based on availability at the Hotel's prevailing rates.
INTERACTIVE MAP
Ontario Airport Hotel & Conference Center
2023 Exhibitor/Sponsorship Opportunities
To participate in the 2023 conference as a sponsor or exhibitor click here to download the prospectus.
Then, complete the form below.
Conference Sponsors